Wow! I did a really cool 5km run here at the Charlotte international airport.
For about 2kms we had planes taxiing beside us about 100 feet away and lots of planes landing & taking off about 300 feet away. Unfortunately my camera battery got depleted by then.
Race start... they used the portable step thing for the start.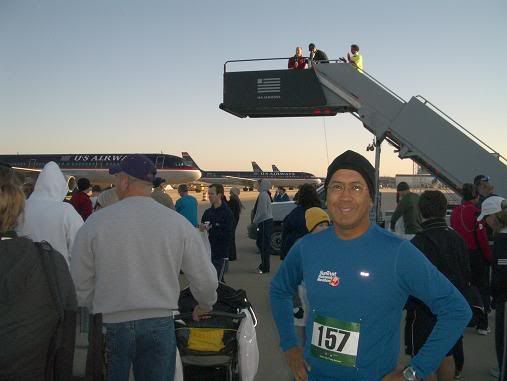 Off we go...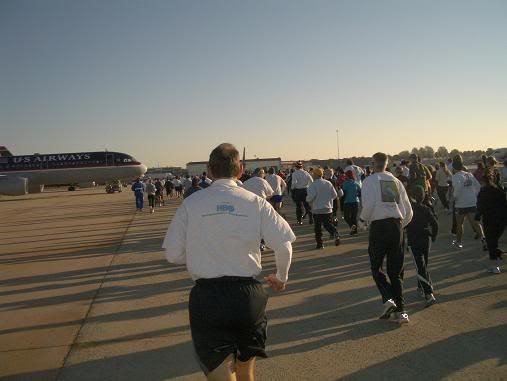 Passing a parked plane... nope, I was not about to get runned over.
Main terminal in the background....