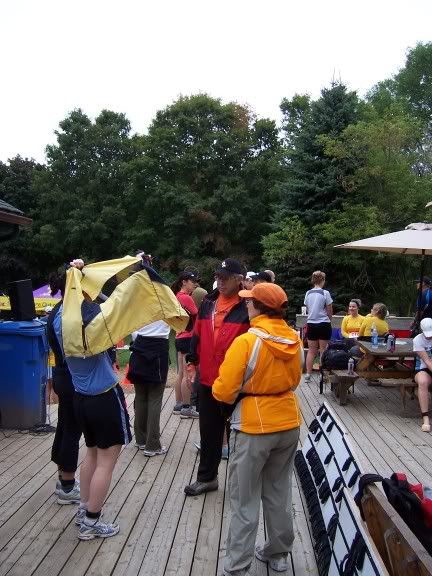 Tortoise and MrsTortoise volunteering at the chip distribution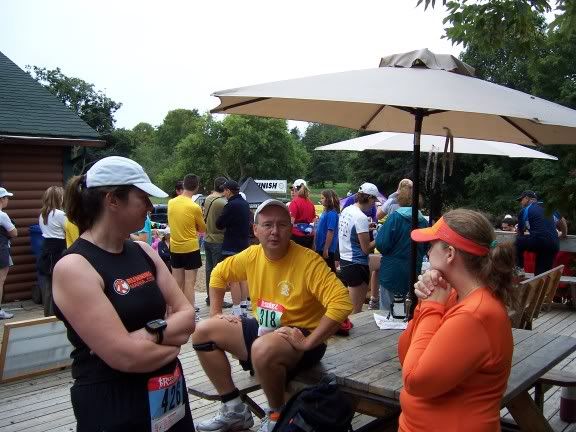 bjh (Barbara), DG (Doug), and Kristi (Kristi)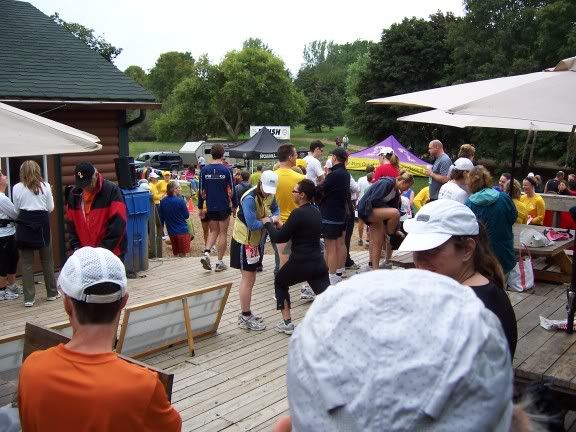 The pre-race scene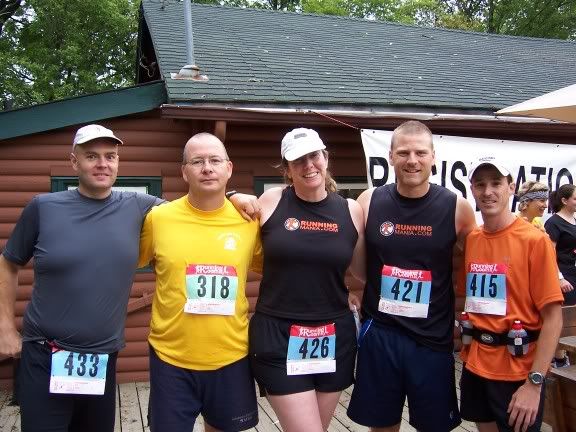 Darren (Darren), bjh, DG, dgrant (David) and Ed Fizz (Al)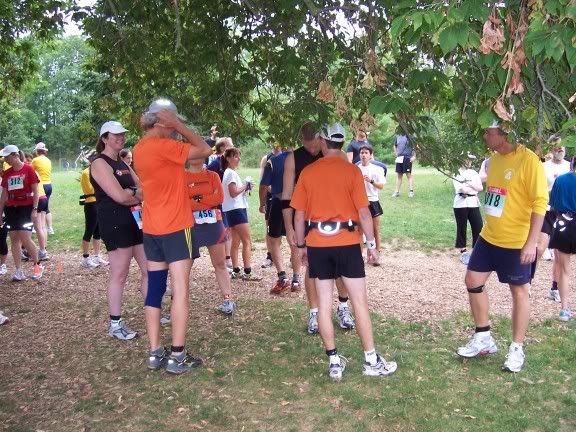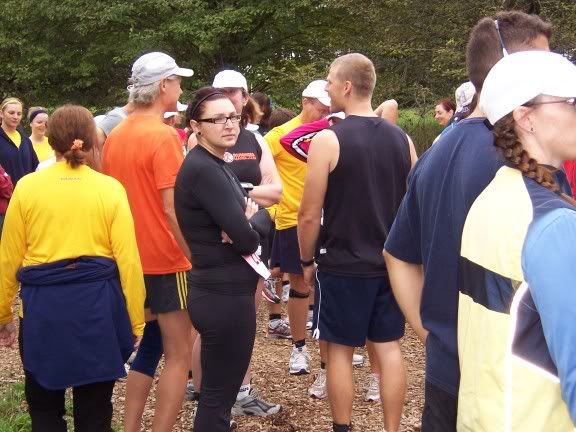 Starting area powwows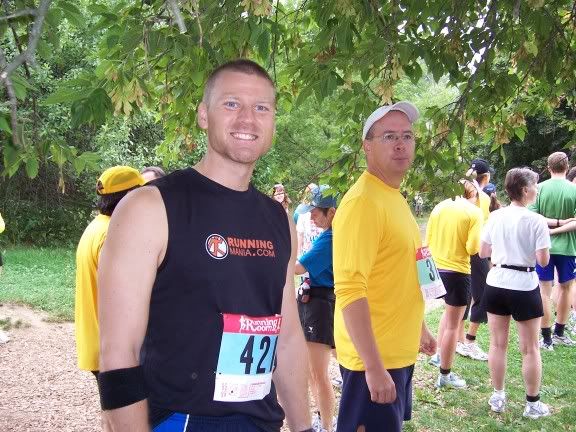 dg and DG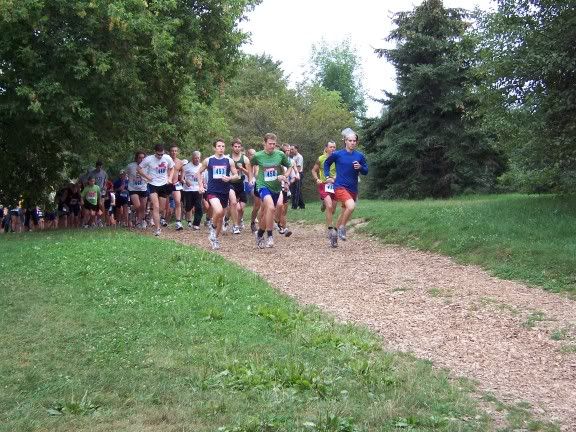 ultrarune(Ryne) leading his own race... it's a fix!!
That's doonst (Sheldon) on the right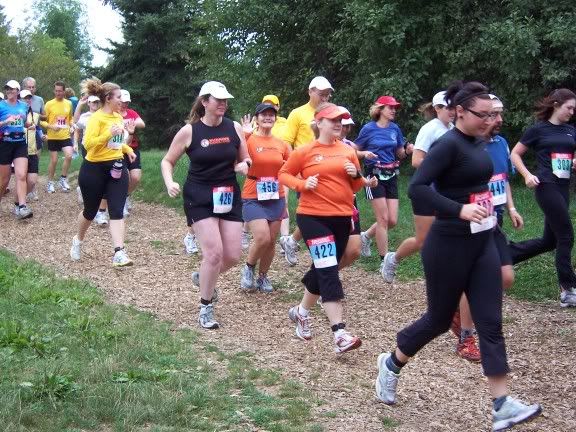 That's TracyW(Tracy) in the middle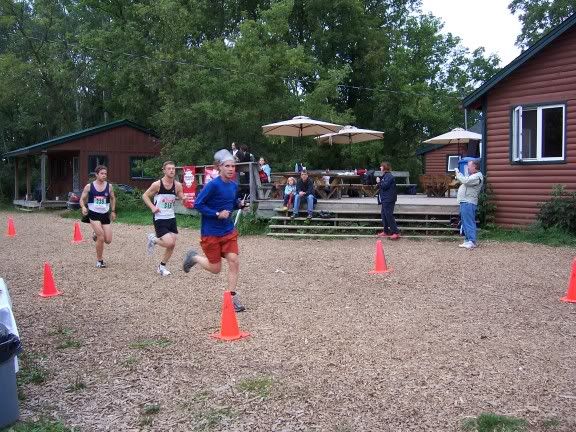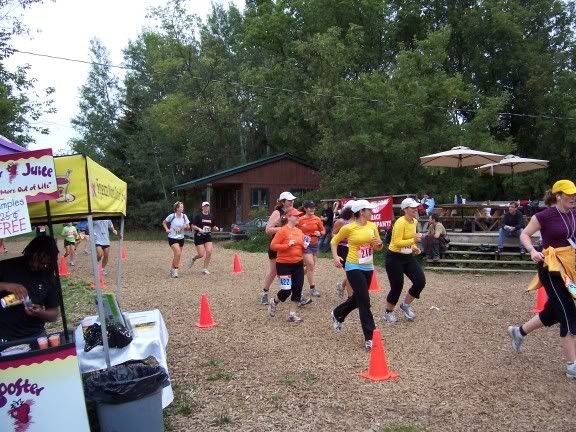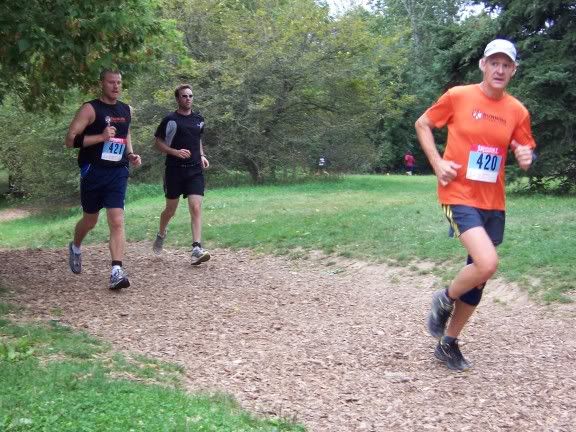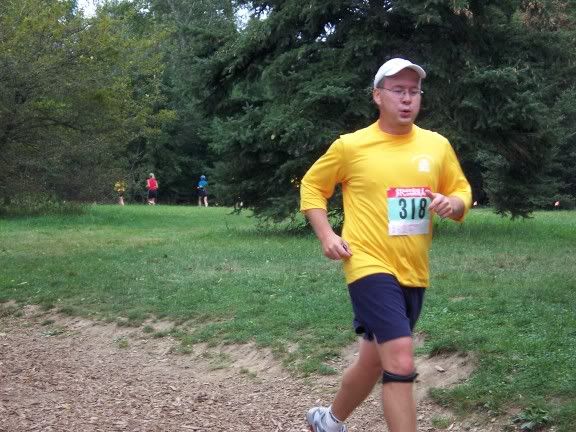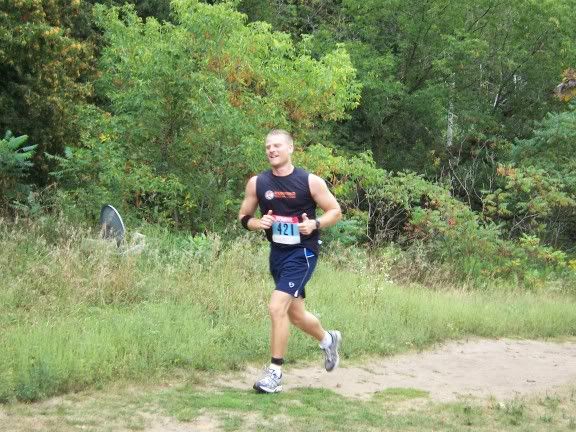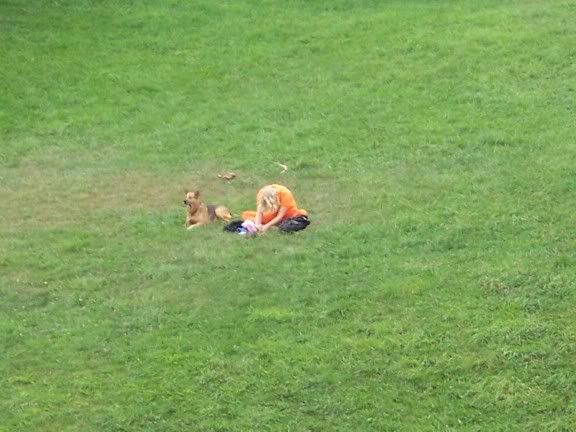 Sheldon's girlfriend Heather (with Bud) in meditative state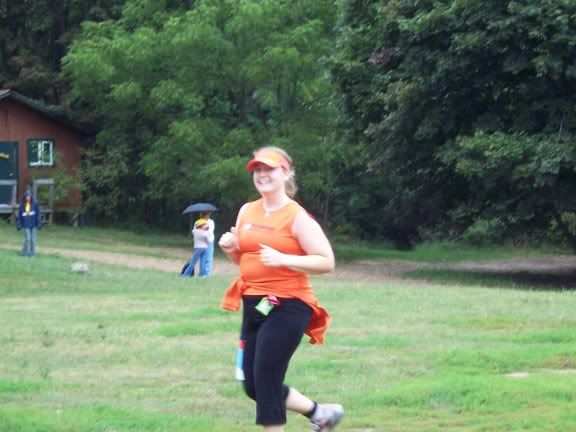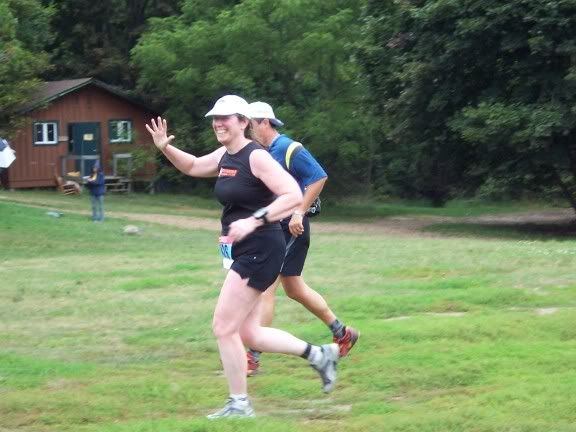 That's TracyW on the left and prats (Erin) on the right...(Sorry Erin, somehow in half the other shots you ended up being blocked by another runner!
)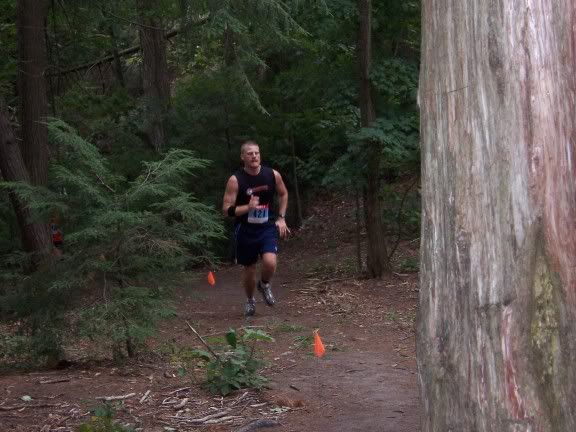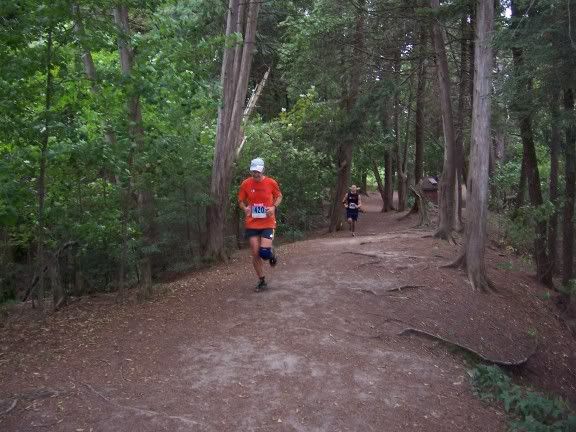 Sorry for the disproportionate number of photos of doonst and me... photographers tend to have an unconscious bias towards their boyfriend and the Maniac chasing/being chsed by that boyfriend...