What a fabulous day for cheering on some maniacs! It was great to be out there and see lots of friendly smiles. I took a LOT of pictures (over 200) so if you have a picture here, chances are I have a few more as well that I can send you if you're interested. Just let me know!
At the start line:
Jacc and Chris L ready to go!!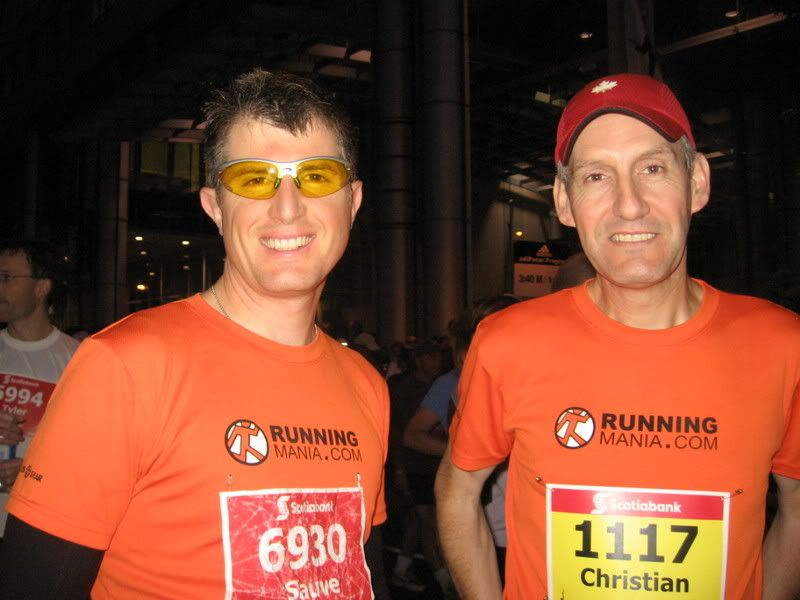 Doonst (Sheldon) and Ed Fizz (Alain)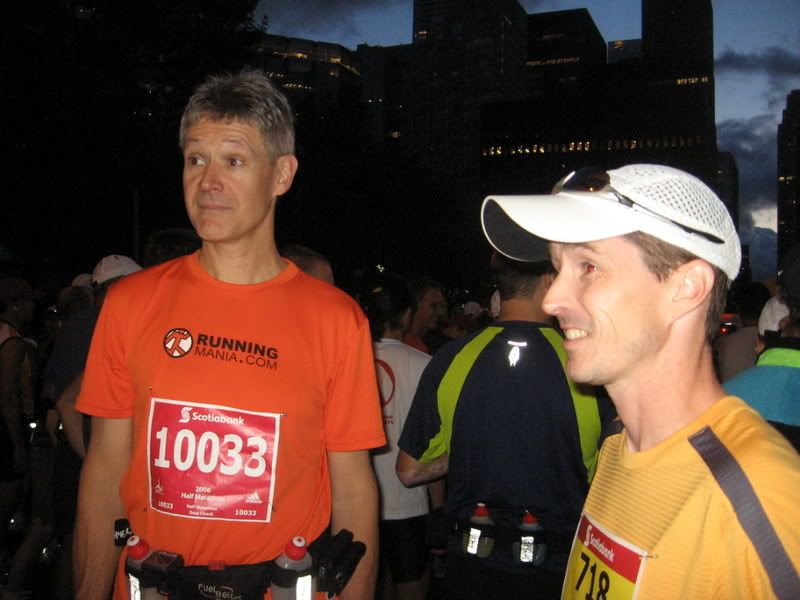 Kiza, who had a bit of a Superman pose happening as she scanned the crowd for Angela.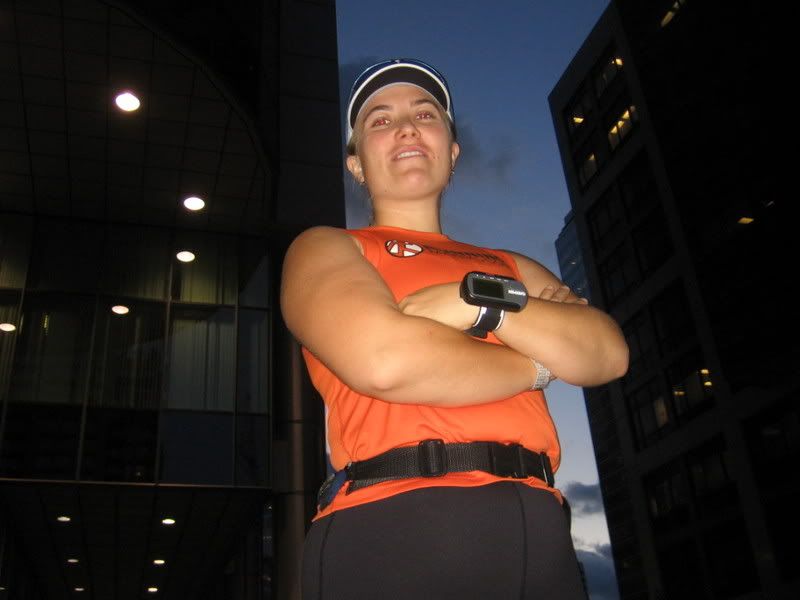 Ian - ready to go for his first marathon!! In good spirits as always!
Bman (Brian) ready to take off. Let's get started already!!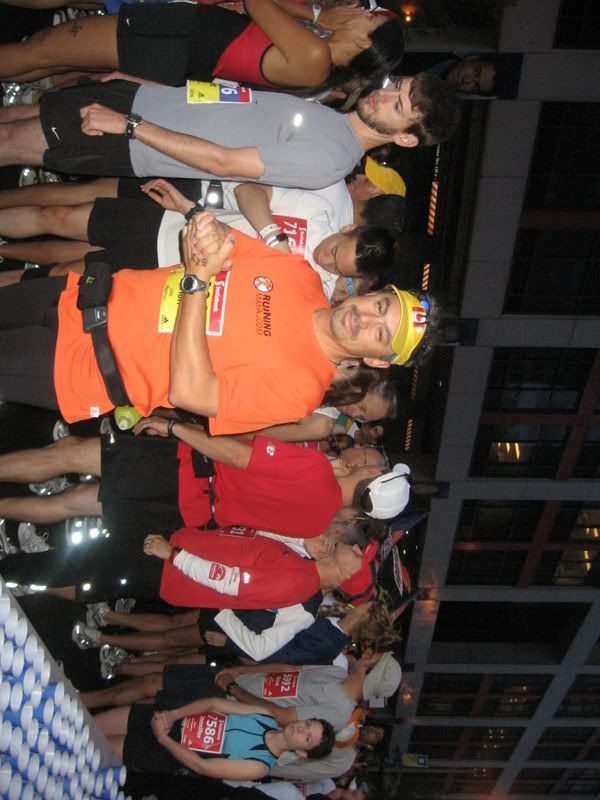 At the 5k mark:
Stephan starting out strong.
Alain (who really needs an RM shirt because he's super quick and hard to catch on camera!)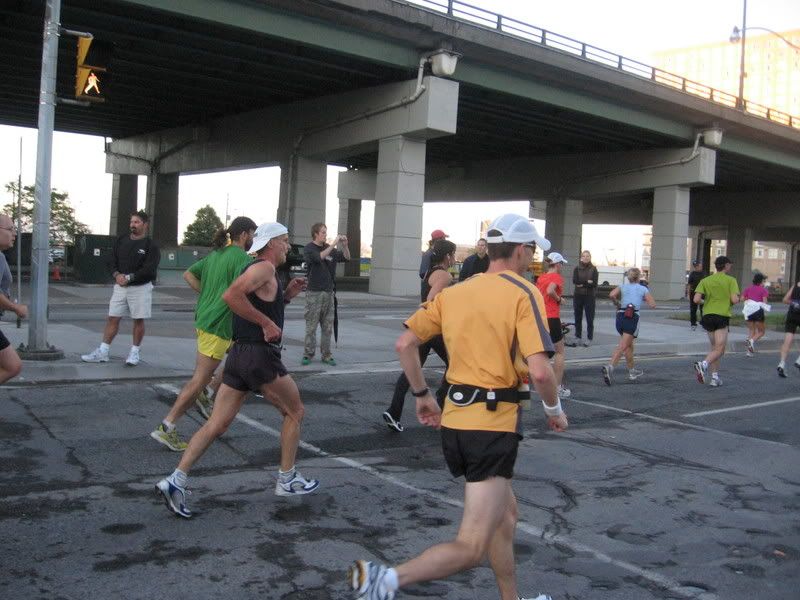 Robbie-T looking strong and happy!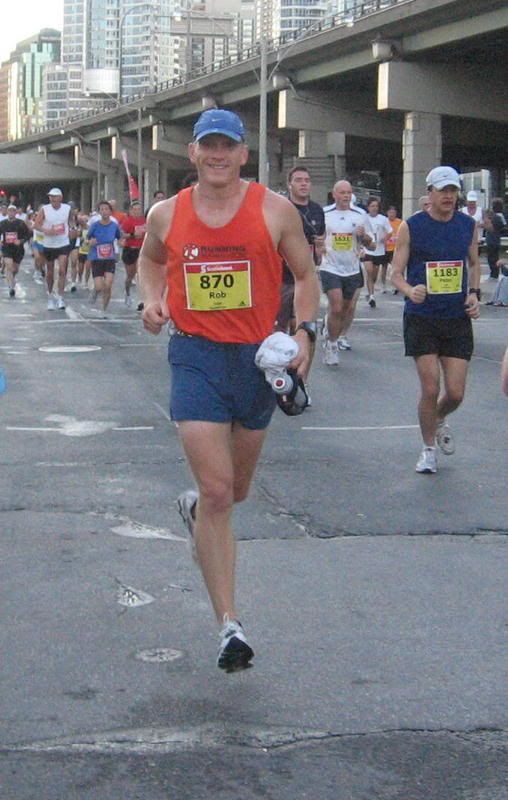 Ray, who looked this happy almost the whole time.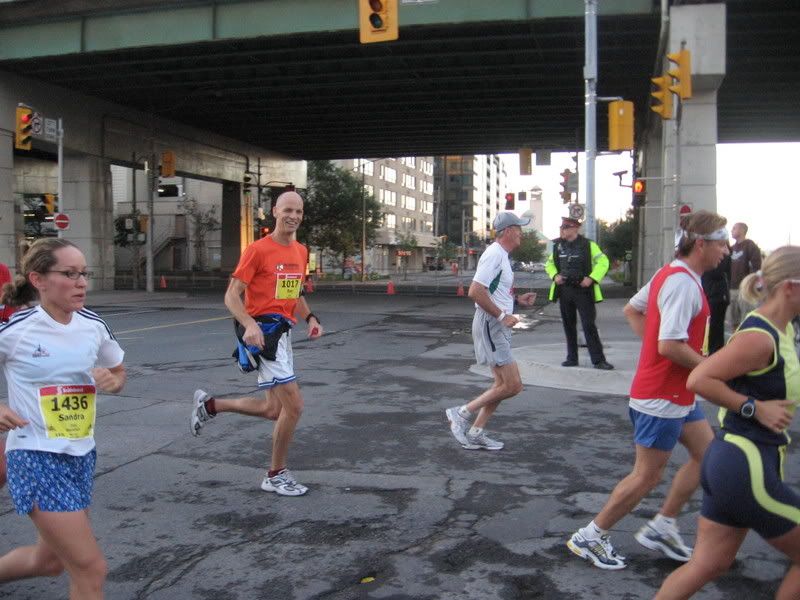 Jacc having a great time with a smile for everyone!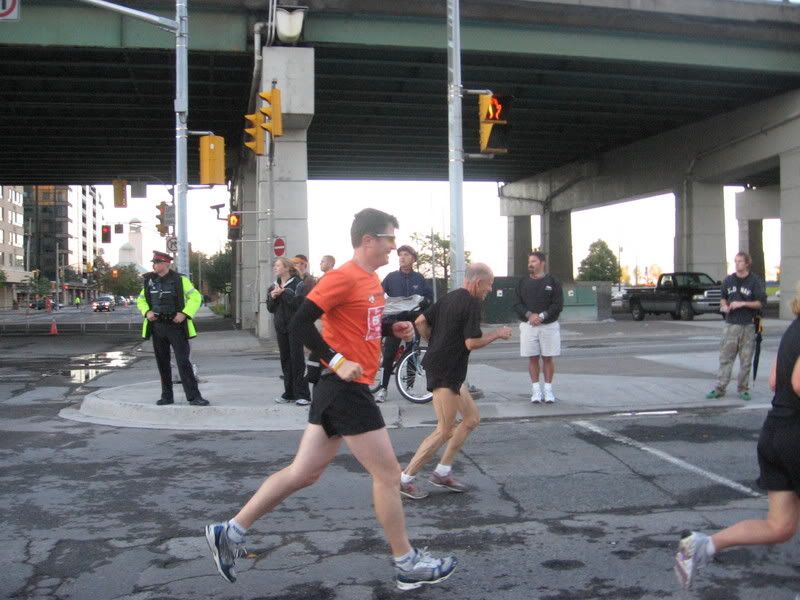 Sheldon - 2 in 24!! You would never know that he ran a 1/2 marathon yesterday too!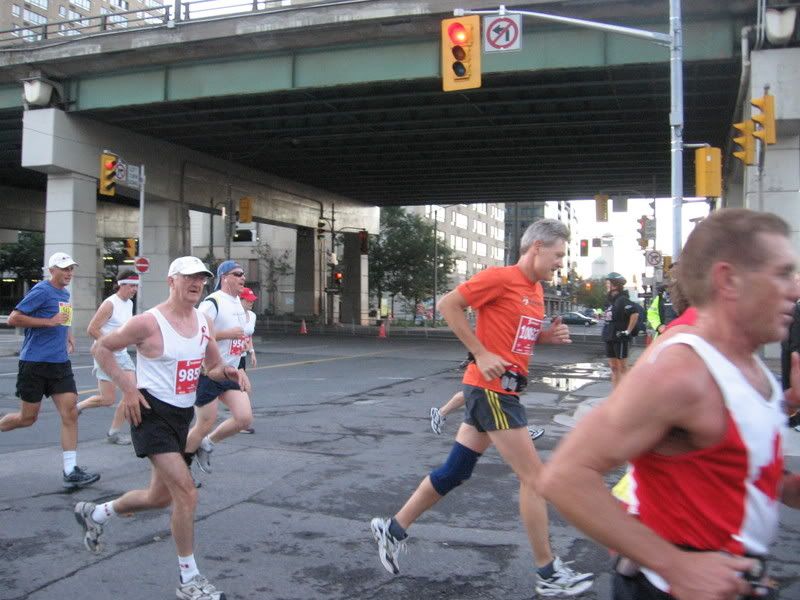 ChrisL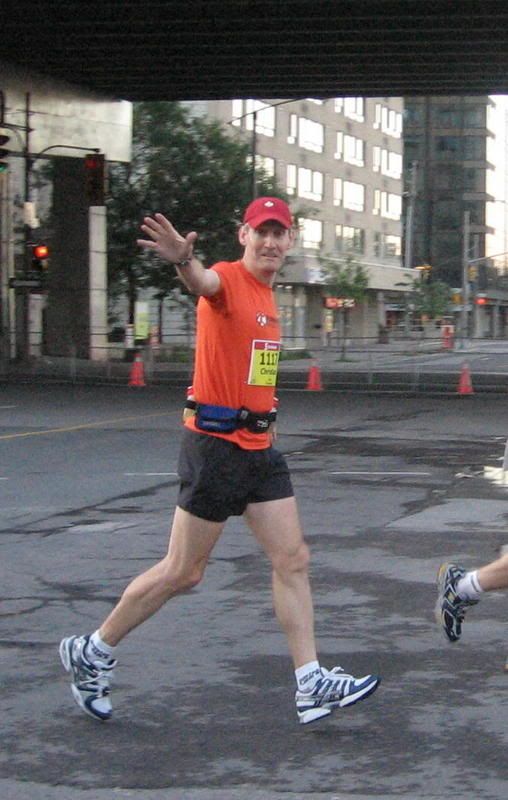 Can you spot Bman's yellow visor?
Heather..wait for the next pic...
...with the ponytail swish!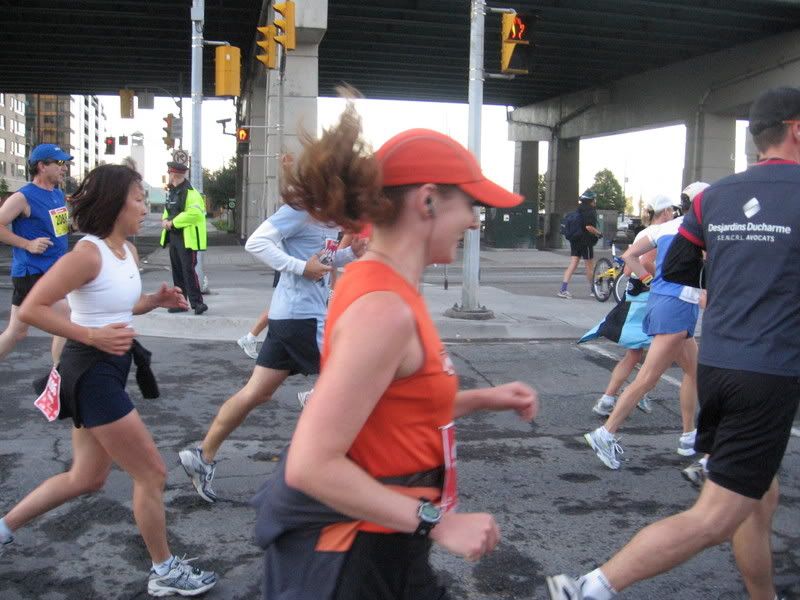 Robert, who almost snuck by me!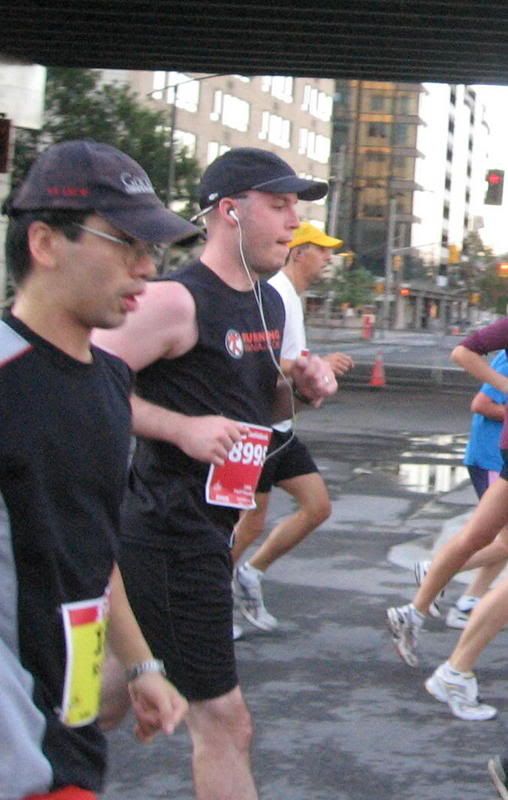 Kiza and Angela - you can almost hear Kiza saying - but it's time for a walk break!!
Tortoise (Ken), who might be just about the happiest runner ever!
La (Lesley) and Baldguy (James) - the fabulous mobile cheering squad!