I was lucky enough to be a spectator at this very fun event! It was great to see some friendly faces again (although some were friendly at the beginning of the race than they were at the end!!). Some of the pics are the same as Adam's but I'm too lazy to go through and compare them all, so you may see some twice!
Race #5 on the fall tour
And they're off!!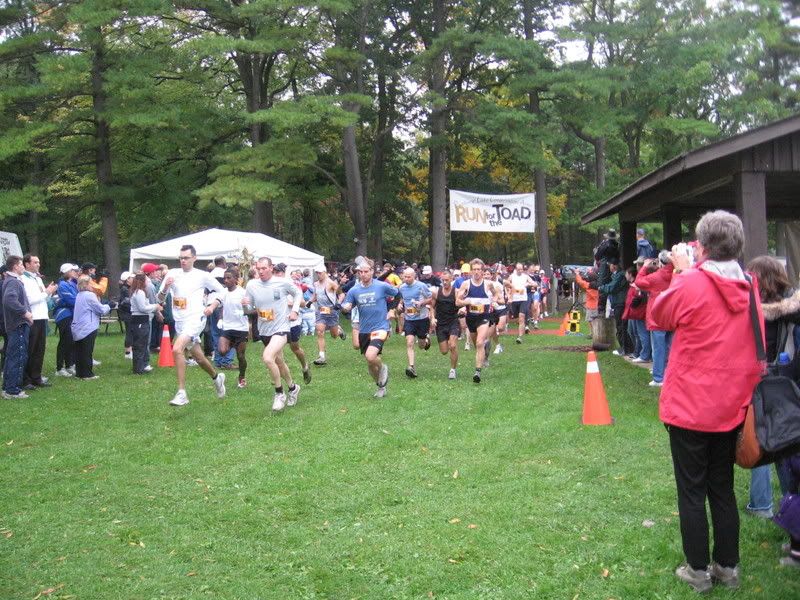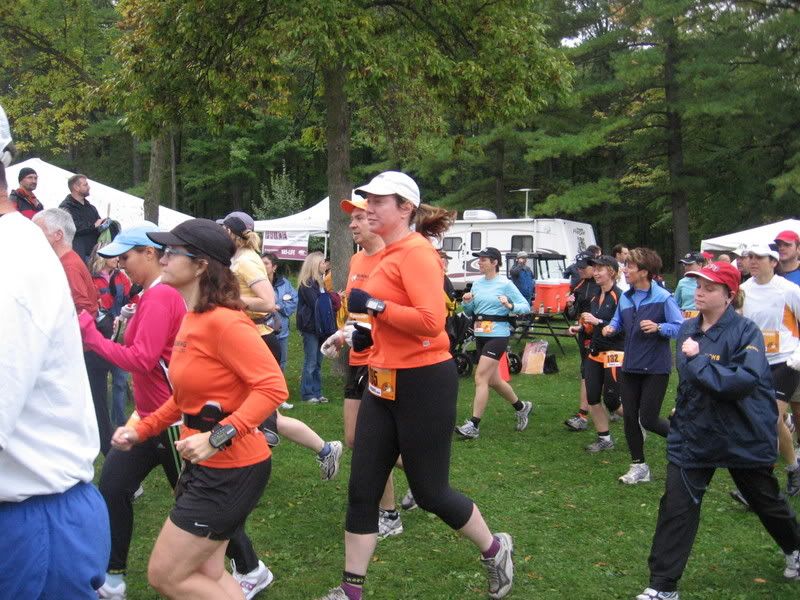 Ryne maintaining his 4th place position the whole time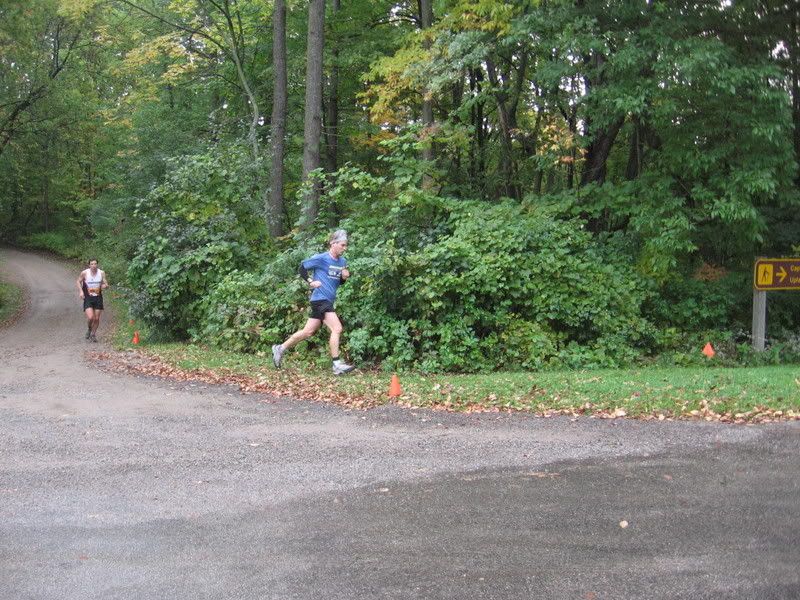 A very speedy Nick (you'll notice that I didn't post the super grumpy one of you at the finish line!!)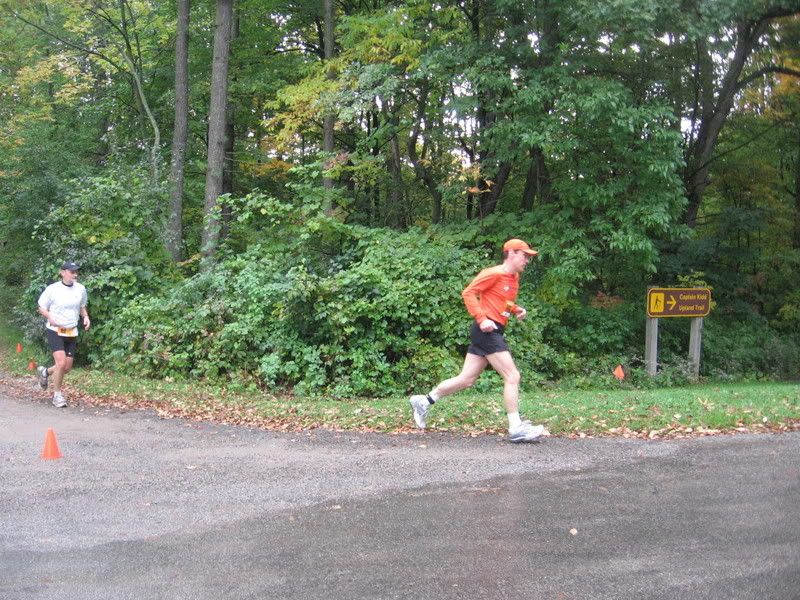 Sheldon - strong and steady as always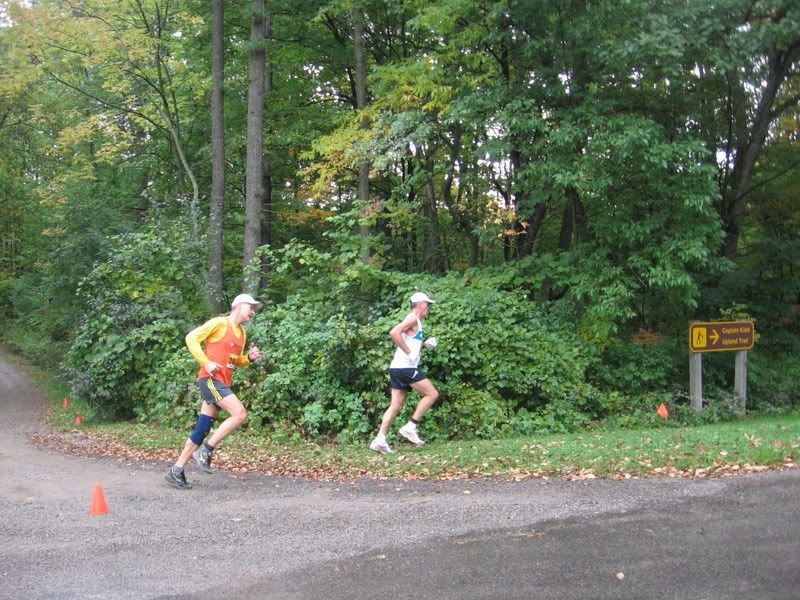 James - with a smile as he smoked that course!!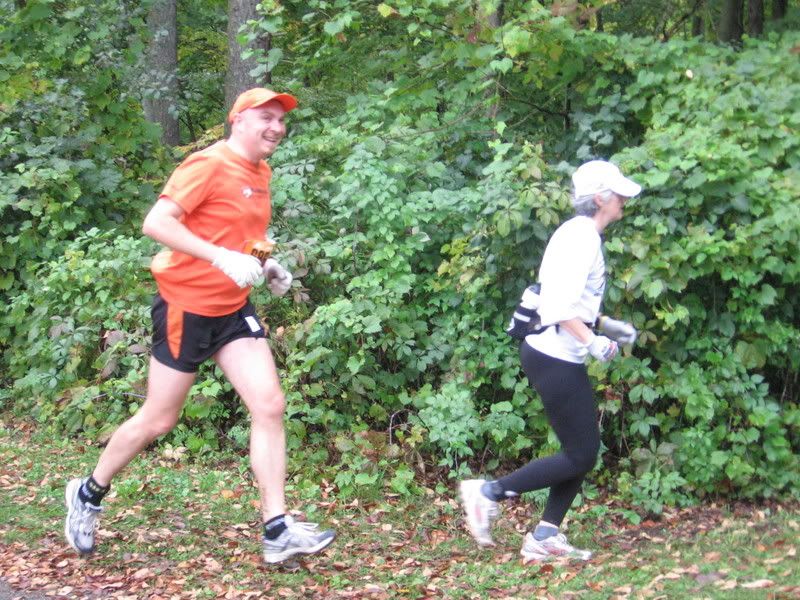 Barbara, running strong on race #5
The three musketeers??
Or are these the three musketeers??
Ryne's victorious finish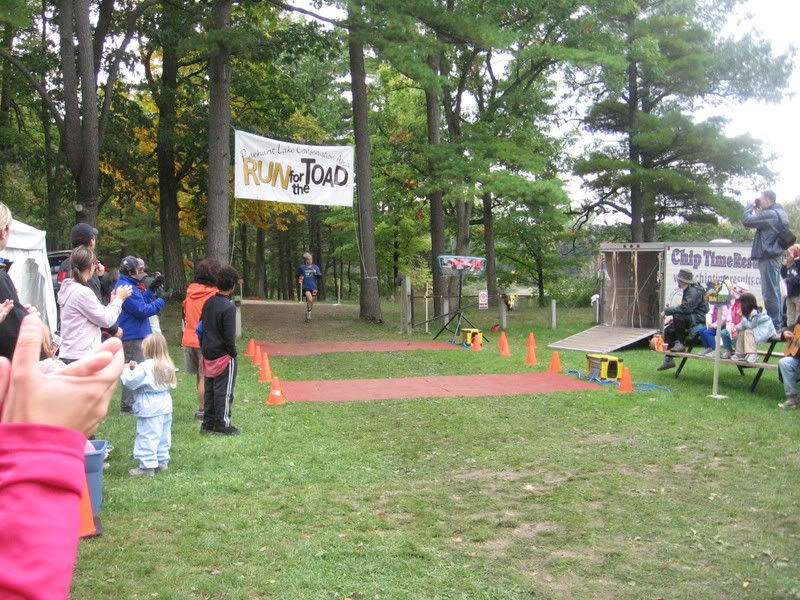 Erin...doing something...what were you doing??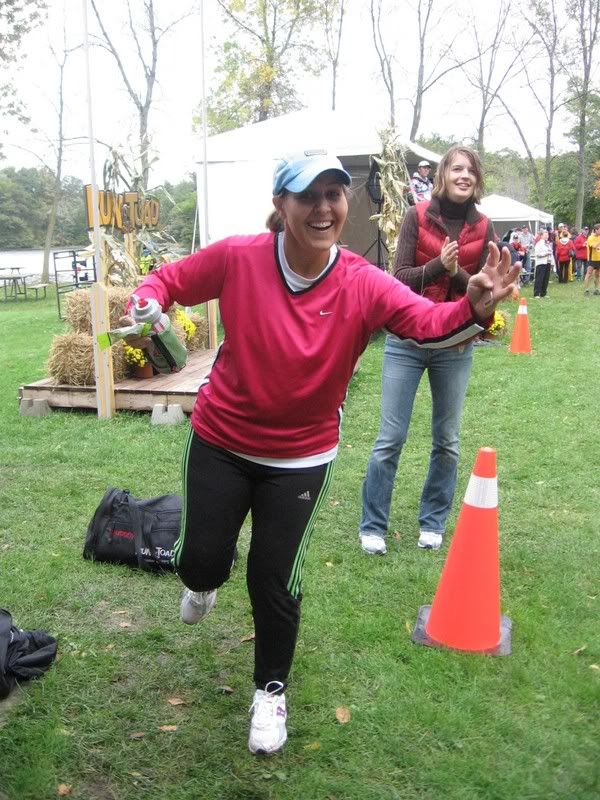 At the finish line - Nick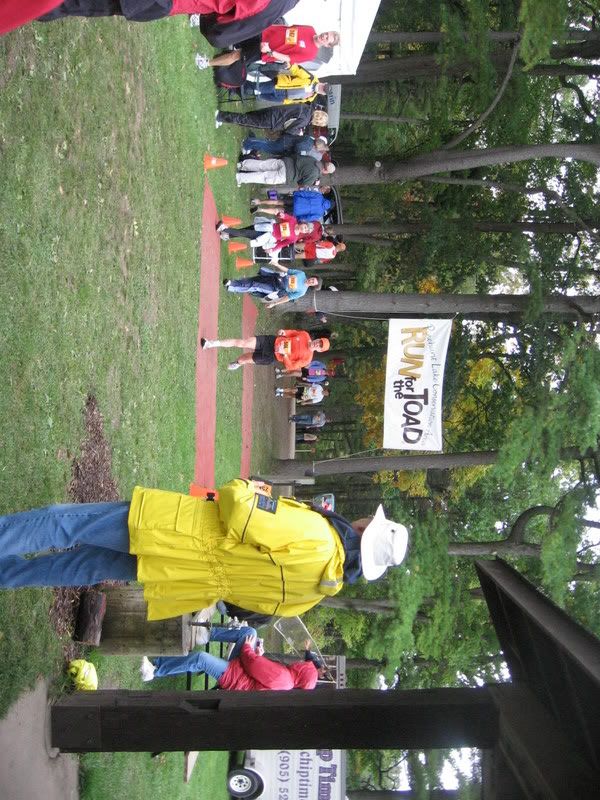 Sheldon
James (the volunteers wouldn't get out of my way!!)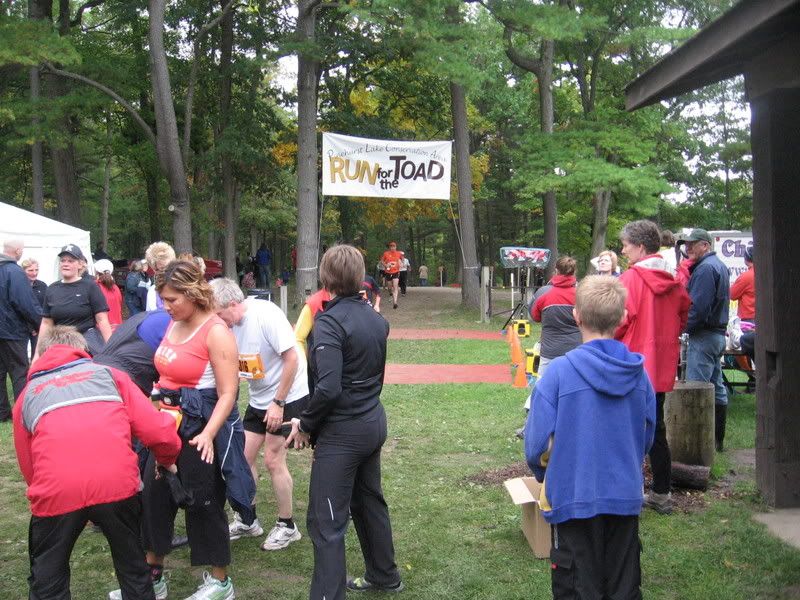 The fabulous hoodies (my hair should NOT be allowed out in damp weather!!)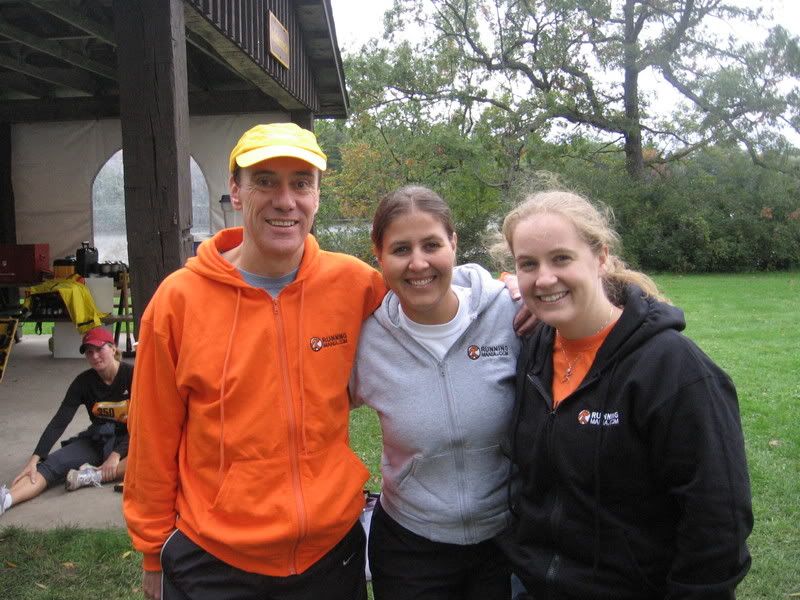 Pat, happy after a great race
Barbara finishing strong!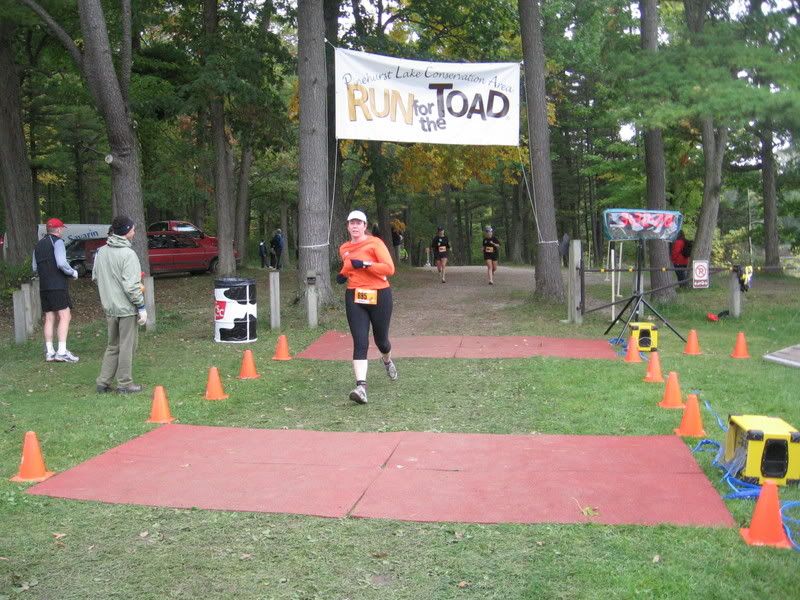 Erin and I in our ganster hoodies (but I maintain that you can't be a ganster in mittens!)