I feel as though I've posted a lot of pics recently...maybe I'm becoming a bit of a groupie!! But here are some from a great day at Vulture Bait!
The start line (Tracy and I conserved our energy and stayed at the top of the hill)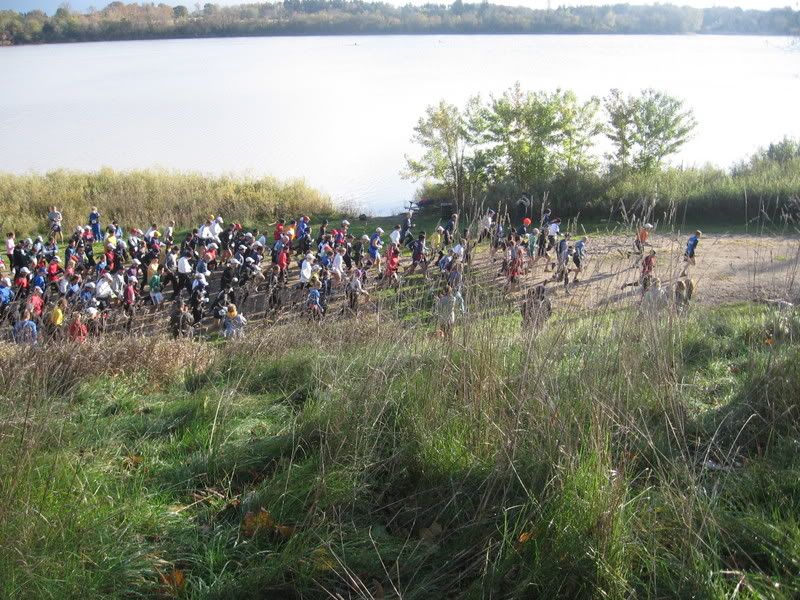 Tracy at our cheering post - it got to be a bit lonely out there at times, but we had the opportunity to cheer on a lot of runners!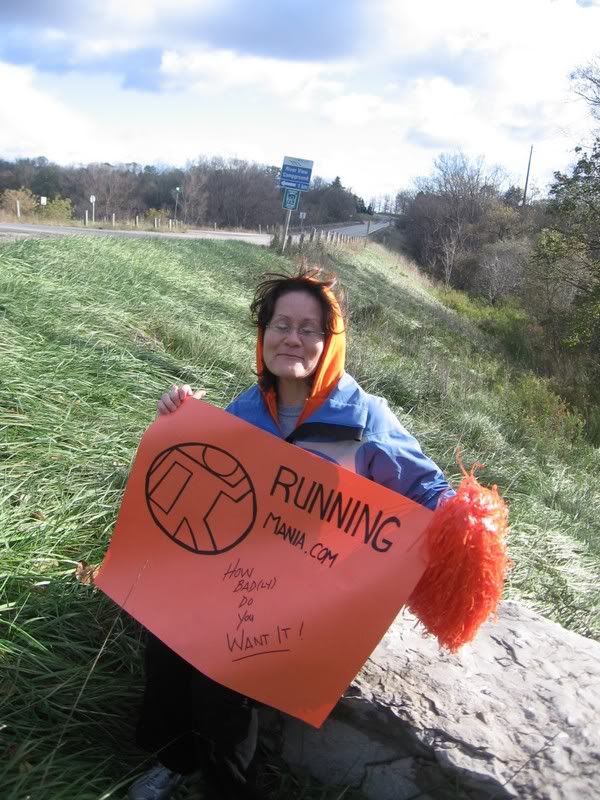 Larry - we didn't miss you (we just didn't know that it was you!!). Here is Larry chasing Sheldon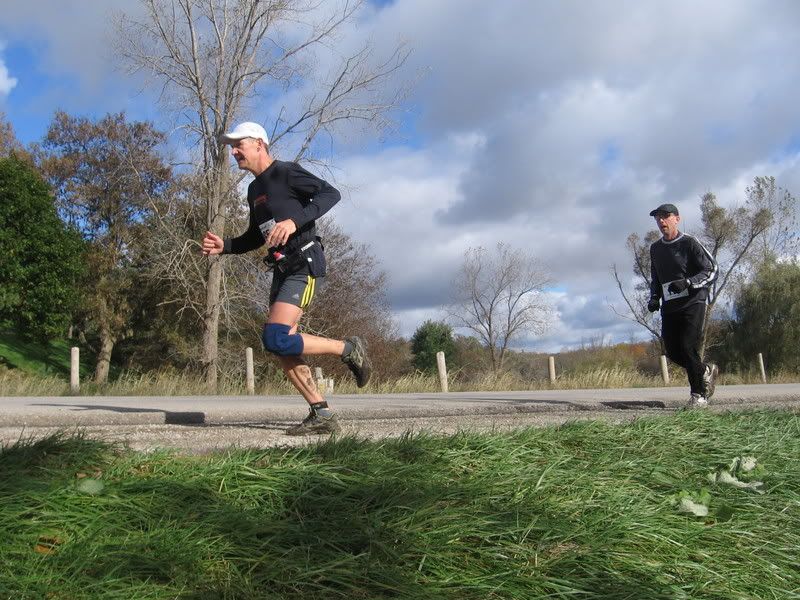 And the suspense builds as Sheldon stopped for a drink and then started chasing Larry!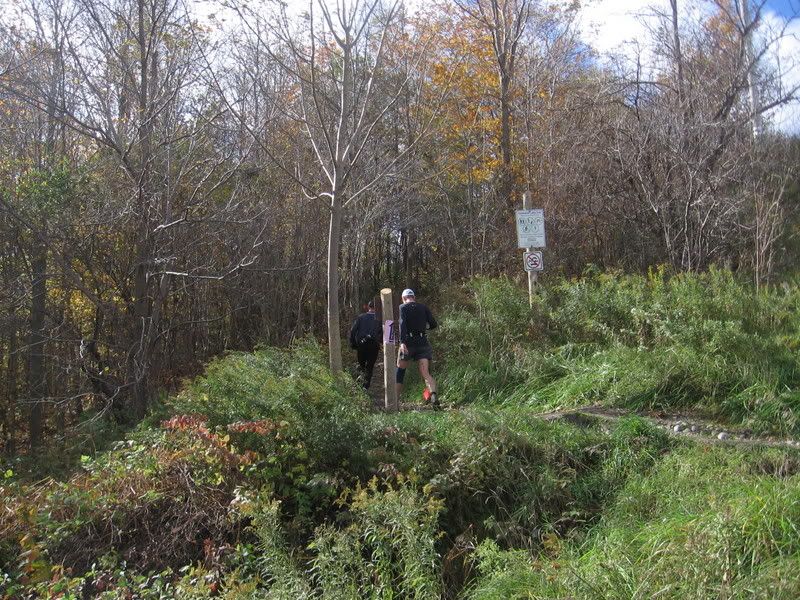 Sheldon at the finish (sorry Larry, I missed you here!)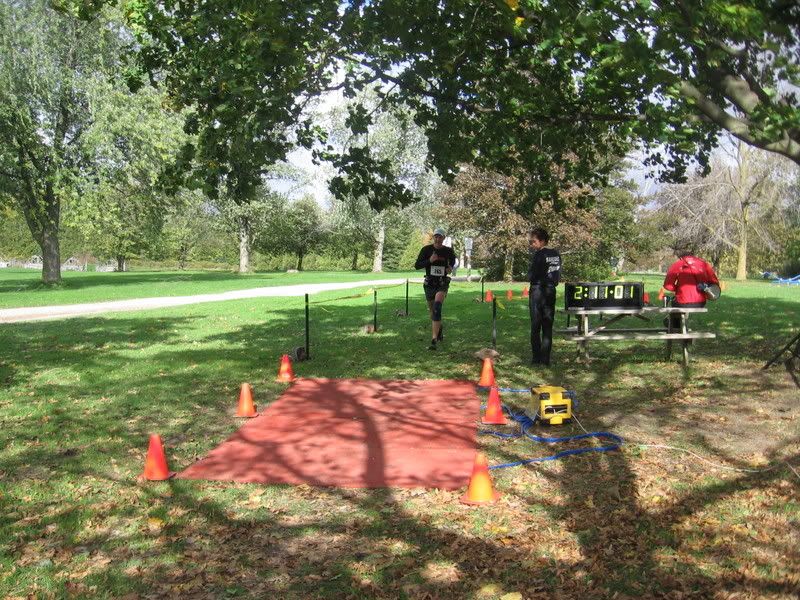 Well done!!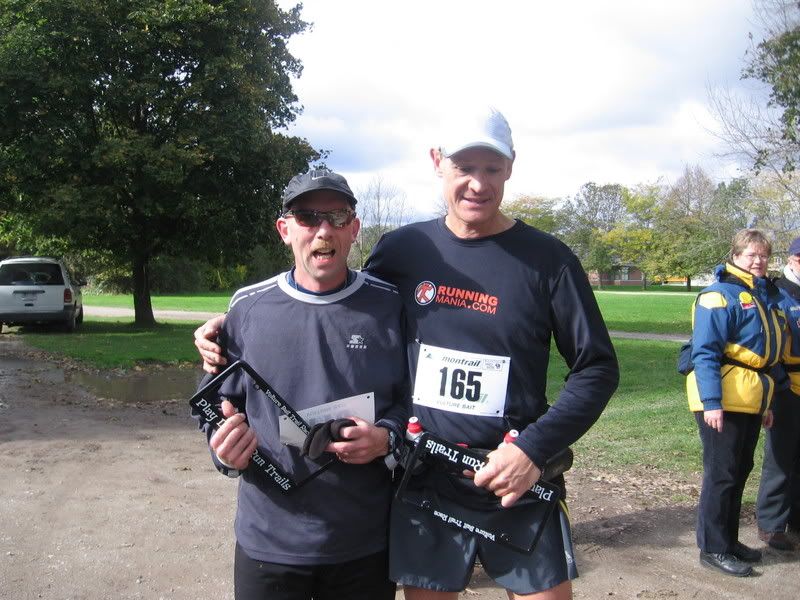 Number 7 on the fall tour. I do feel a little bit like a Sheldon groupie - it's not intentional - you and Darren keep doing the same races!
Jen (Mayhem) all decked out in orange, stopped by with the family for a visit!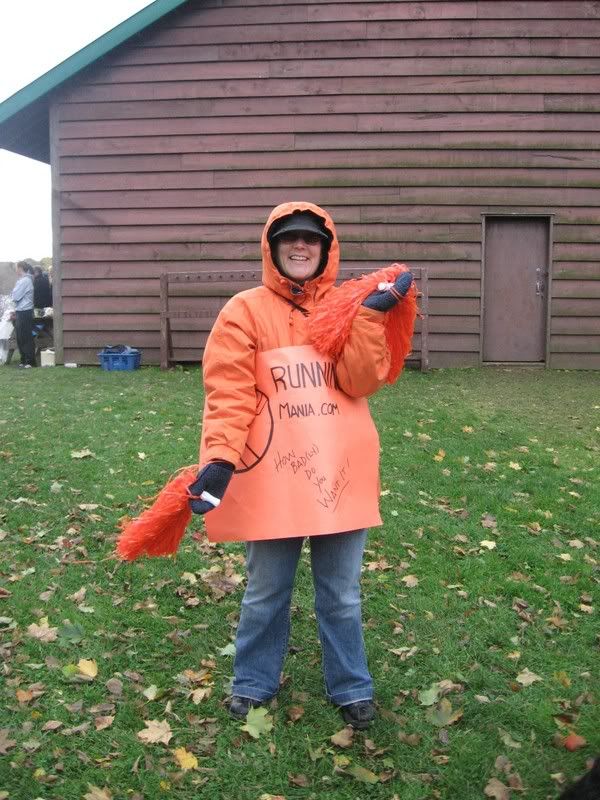 Kristi, Jen, Erin (prats) and Tracy