It turned out to be a beautiful evening for a run even though rain was in the forecast and I worried about that all day. We decided to make this a family event and let the kids do the 1K while Lorne paced me in the 5K. This was the same race I did last year but I decided to do it again to see how far I had come. I agreed to let Lorne pace me to give me that little push if I needed it.
Gun went, and so did we, waved bye to the kids and looked forward to seeing them again on the final stretch. At about 1/2K I got a stitch in my right side, thought we started out a little to fast but would keep it going as long as I could. At 1K that stitch moved from my right side to the left side and stayed with me for the whole 5K, even with walk breaks.
Lorne just kept encouraging me and talking to me but it was very one sided, I think he found out that I'm not a very good running partner
I don't like to talk, don't think I answered him once.
Coming into the final stretch is where you see "some" spectators or guys that have finished and are running home. It's amazing how those few words of "Bravo" or it's "downhill here" can move you along. Saw the kids and they started to run with us. Lorne asked our son so what do you think, is mommy going to win, and my sons response…… there were thousands of people in front of her
he proceeded to talk non stop after that but I was so focused at that point, I just needed to get to that mat.
I am happy to report that "I left nothing out there" and I'm sure the guy that was cutting off my chip was happy too cuz I thought I was going to puke while he was doing it
5K in 33:08. It was a PB by 2:26.
I was 464/478 so there were more people behind me this year than last when I was 470/475 and my time then was 35:34
464 MICHELLE HEALD ST-LAZARE 479 33:08.2 6:38 Femmes 30-39 43/45 153/160
Awesome race and an awesome time was had by all. Thanks Lorne for supporting me, encouraging me with my running, never doubting my abilities and making sure I had a great PB.
Thanks also to Nancy, your words of encouragement help more than you know.
Pre-race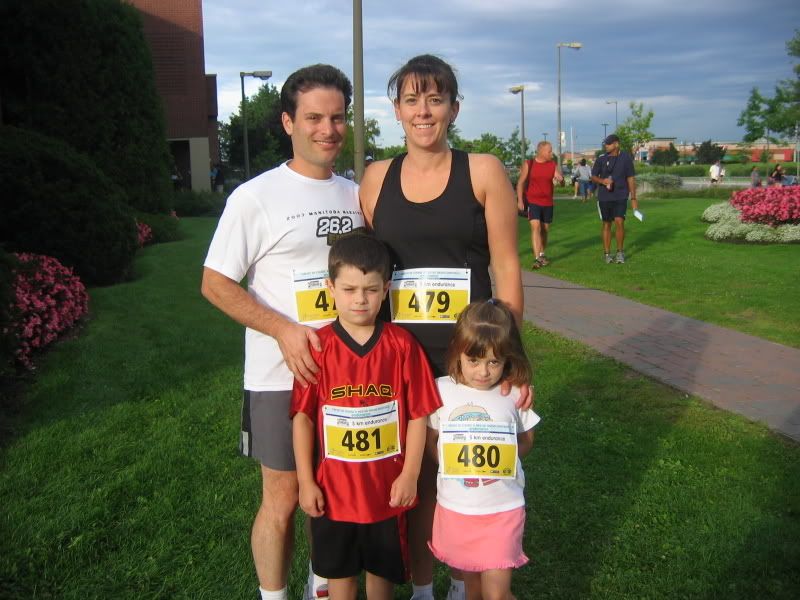 Post race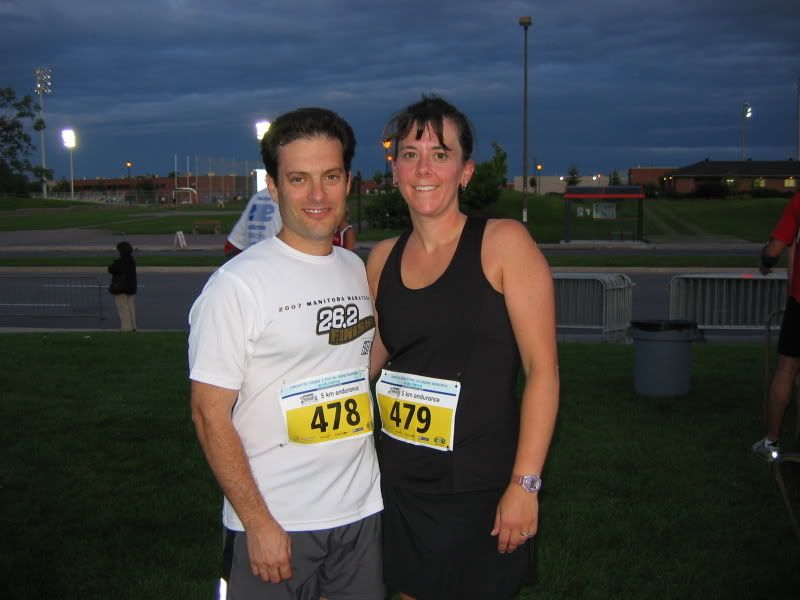 and because I like this photo